"You get to talk to lightning nodes with dollars."
Zap's new product could be a game changer for merchants.
Happy Friday, Blockfolians!
The Lede
Bitcoin hodlers tend not to want to spend their BTC, but many merchants have reason to want payment in crypto. Merchant fees on credit card processing at up, especially for frontier businesses like dispensaries. A new update from Zap called Strike allows merchants to get paid in BTC via the Lightning Network even as customers pay with USD.
---
What We're Reading
🤷‍♀️The Middling Performance Of Exchange Tokens - This CoinDesk research piece looks at exchange tokens and finds results that can only be described as "meh." Even BNB - which outperformed bitcoin in 2019 - is down against bitcoin for 3, 6, and 9 month intervals thanks to the last breakout month.
🗺️Token Consolidation, Ahoy! - In the wake of getting Reg A+ approval from the SEC for it's Props token, YouNow has announced that two other projects - Camfrog and Listia - would begin also using props. This in spite of Listia previously raising $15m for its XNK token.
🏴‍☠️"I bring you heresy" - That's Andreas Antonopoulos at the Blockstack summit in 2019 discussing the inevitability of a multichain future. This is a great look at one of the defining megatrends of 2020: blockchain interoperability.
---
A Really Big Number You Should Be Paying Attention To
$1,000,000
$1M Dai in PoolTogether's lossless lottery - A lottery where no one looses? One of the most interesting experiments in DeFi has hit the huge milestone of $1M Dai locked up - up from a few hundred thousand two weeks ago!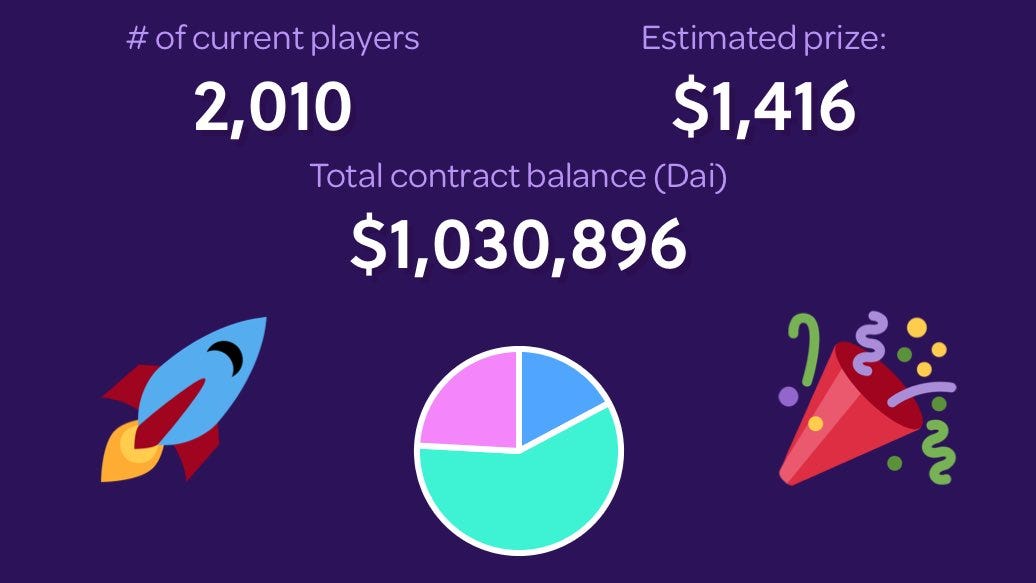 ---
Final Thought: Galaxy Brain Status