Happy Monday Blockfolians
The Lede
It was another recording setting day on Wall Street, with the Dow down ~13%. Surprisingly, this came after the Fed announced emergency action over the weekend, which included cutting interest rates to 0% and a promise to directly purchase $700B worth of Treasuries and mortgage-backed debt.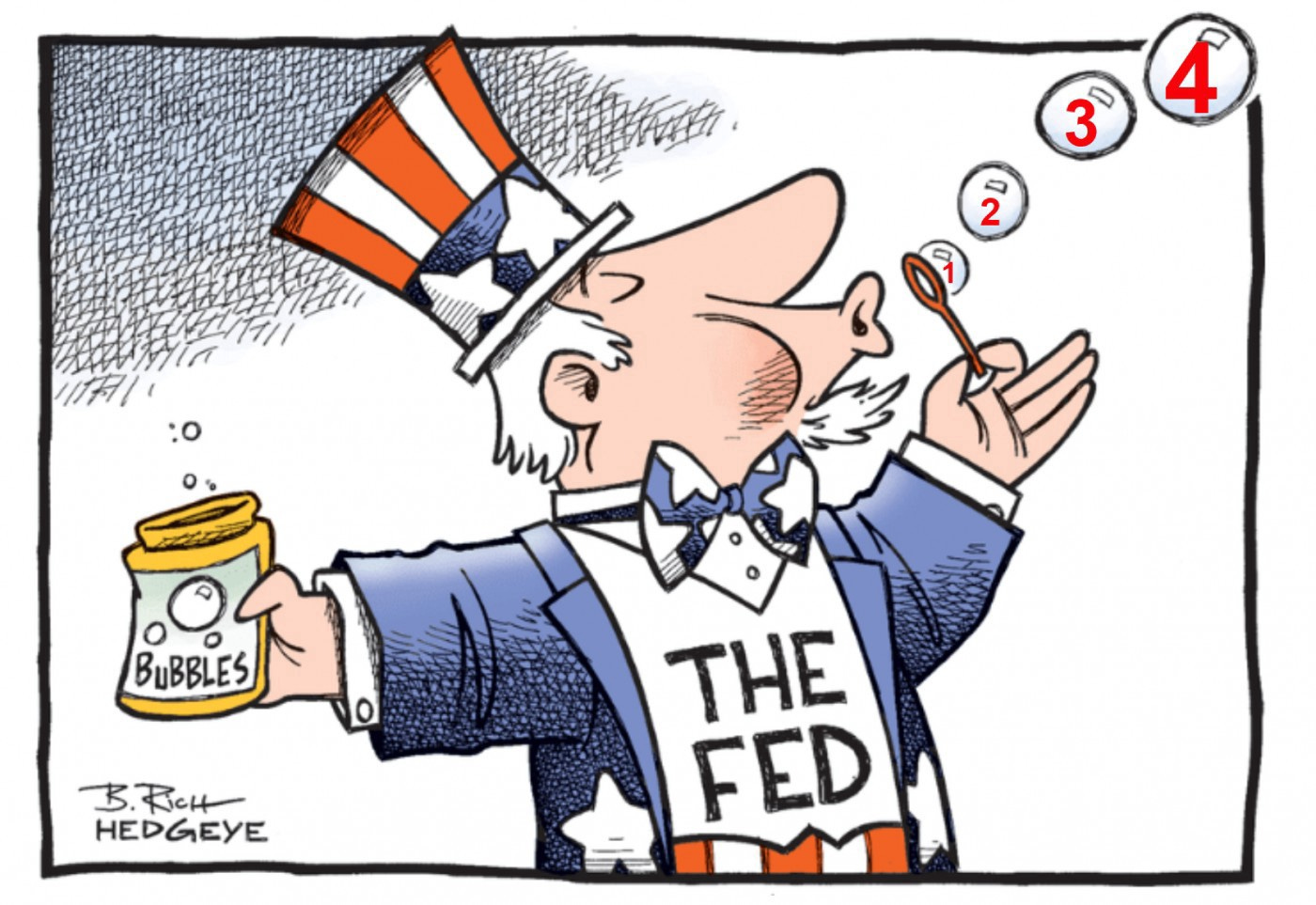 If anything, the urgency of the action seemed to spook the market more than reassure it. It may be simply the case that the markets are saying that amount of monetary policy can solve this.
I don't understand how all these hedge fund managers believe we can have a plague take out 1% of the US population and it will only impact one quarter.
---
Highly Relevant Reading
Bakkt closes $300m Series B | In what has to be the most surprising news of the day, Bakkt announced new funding, as well as a broadened focus on any type of digital asset that consumers might interact with.
Russia doubles down on "digital assets not crypto" | Bad news for the Russian crypto community, as a new digital assets bill looks to ban crypto trading and issuance. This is a consistent position from the Bank of Russia, but still a bummer.
MakerDAO considers adding USDC | In its continued effort to fix problems stemming from last week's market crash, MakerDAO is considering adding USDC as an additional form of collateral alongside ETH and BAT.
---
Community Commentary
As bitcoin continues to move in lock step with the larger markets, more discussion on what it means from a narrative perspective
Question for bitcoiners: how do you like $BTC following stocks and reacting to the Fed? Having fun?
Ari's take on the above:
On BTC as a safe haven....during standard panics, *everything* sells off except cash. That's because people want the stuff that lets them buy food and pay rent. Fear = everything falls except cash. BTC does well when people *fear cash* - when they fear inflation/depreciation.
The CEO of FTX on the relative size of the stimulus package and what else might be done
1) People are describing this stimulus (or QE or whatever you want to call it) as 'aggressive' and 'massive'. BUT--the world has lost 10s of trillions in the last month in equity value; compared to that, $700B is.... well, it's big, but just not nearly *as* big.
---
A Really Big Number You Should Be Paying Attention To
$200M
That's the value of the securities to be tokenized on the Tezos blockchain via a new deal between DealBox and Vertalo.
---
Final Thought
You may be right, sir
The world has never needed Bitcoin more.