Major Digital Currency Report From The Bank For International Settlements
Plus intrigue at Steem, a LINE exchange for the US, and ATHs for DEXs
Happy March, Blockfolians!
The Lede
The Bank for International Settlements is the central bankers central bank. It is, to some hardcore crypto-ites, the end boss of end bosses when it comes to reimagining the global monetary system. A year ago, BIS GM Agustin Carstens argued in a speech that there was "no demand" for central bank digital currencies.
What a difference a year makes. Today, the BIS published their 150+ page quarterly report, the vast majority of which was dedicated to…you guessed it - digital currencies.
Of course, this doesn't mean that BIS is suddenly pro-crypto. But it does suggest that the forces that cryptocurrency is unleashing in the world are now firmly and officially not ignorable by the legacy financial system.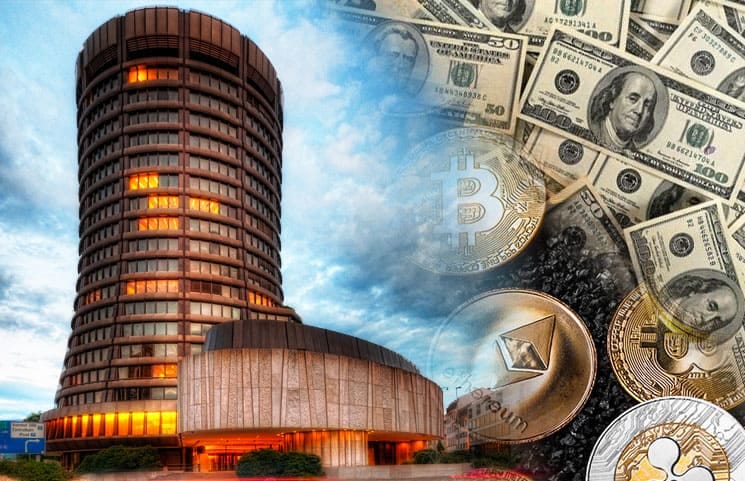 Dig the Market Refresh? Get it delivered every weekday.
---
Highly Relevant Reading
😵What's going on with Steem and Tron? | When Justin Sun and Tron bought steam a couple months ago, users were worried about what it might mean. It seems at least some of their fears were founded…developing…
📶Ethereum DEXes hit all time highs | Some good news after a week where crypto markets were battered along with everything else: according to Dune Analytics, decentralized exchanges logged their highest trade volume ever in February.
🇯🇵LINE starts a US-based crypto exchange | Best known for its messenger app, Japanese tech company LINE is entering the US exchange competition with a new platform called BITFRONT. Clearly someone thinks the US crypto market is poised for growth.
---
Community Commentary
Arca Investments argues for the resilience of crypto in the face of global market madness
Anthony Pompliano causes quite a stir with his Off The Chain newsletter this morning, taking aim at the "Eth is money" meme
---
A Small (But Important) Number You Should Be Paying Attention To
20
That's the number of bitcoin addresses that have been added to OFAC's list of sanctioned individuals. The crime narrative continues to be one of the most challenging this industry faces.
---
Final Thought
You're telling us, Doug.
stock market coronavirus 🤝 1,000 point swings