Fun Facts: Chess Grandmaster & Soviet Dissident Gary Kasparov Is A Bitcoiner
Plus, damn are cryptoassets having a good year
Happy Friday, Blockfolians
The Lede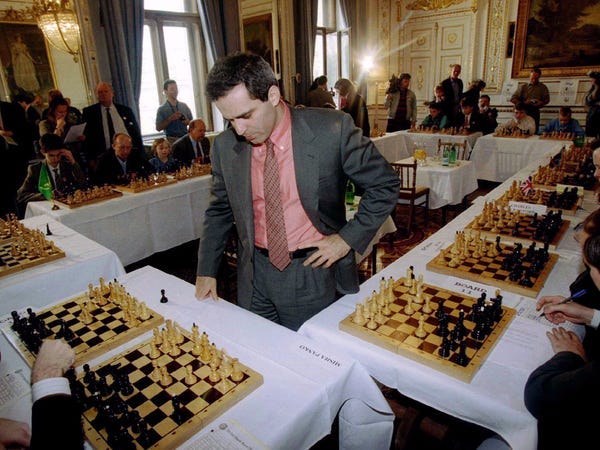 Here's a Friday Fun Fact for you. Famed chess grandmaster and political dissident Gary Kasparov is also a bitcoiner. In a recent interview, he said this:
The same goes for the privacy sector at large — more and more now, people are recognizing that so many vital elements of our lives are now screened and owned by outside parties. And of course, anything that can offer us the opportunity to take back control or some control of our privacy is always welcome. That's why I think the steady rise in popularity of bitcoin and other cryptocurrencies and blockchain technology as a concept is inevitable, because it's a response to the shift of power from individuals to states or other institutions that may act on our privacy without our consent.
We live in challenging times. The balance of power is shifting around us constantly. In that context, having allies with loud voices and big platforms to promote the technologies - notably bitcoin - that can help us navigate these times becomes incredibly important.
Here's hoping you're heading to a great (private) weekend!
Enjoying Blockfolio's Market Refresh? Sign up to have it delivered every day.
---
Highly Relevant Reading
---
Community Commentary
Tale of the tape
Federal Court defines Bitcoin as money
---
A Really Big Number We Should Be Paying Attention To
35,000,000
That's the size of Coinbase's user base - across retail and institutional - according to its latest institutional review
---
Final Thought
Speaking of Coinbase, this sounds like a must-listen.