60% Of Square's Q1 Cash App Revenue Came From Bitcoin
And smashes record with $306M in BTC revenue
Happy humpday, Blockfolians
The Lede
Hot off the presses, Square has released its Q1 earning statements. Let's not bury the lede:

Square and Cash App continue to be one of the most important on-ramps for crypto. This record growth suggests that some combination of market volatility, the bitcoin halving, and unlimited Fed spending is attracting a new user base.
Go, Jack, Go!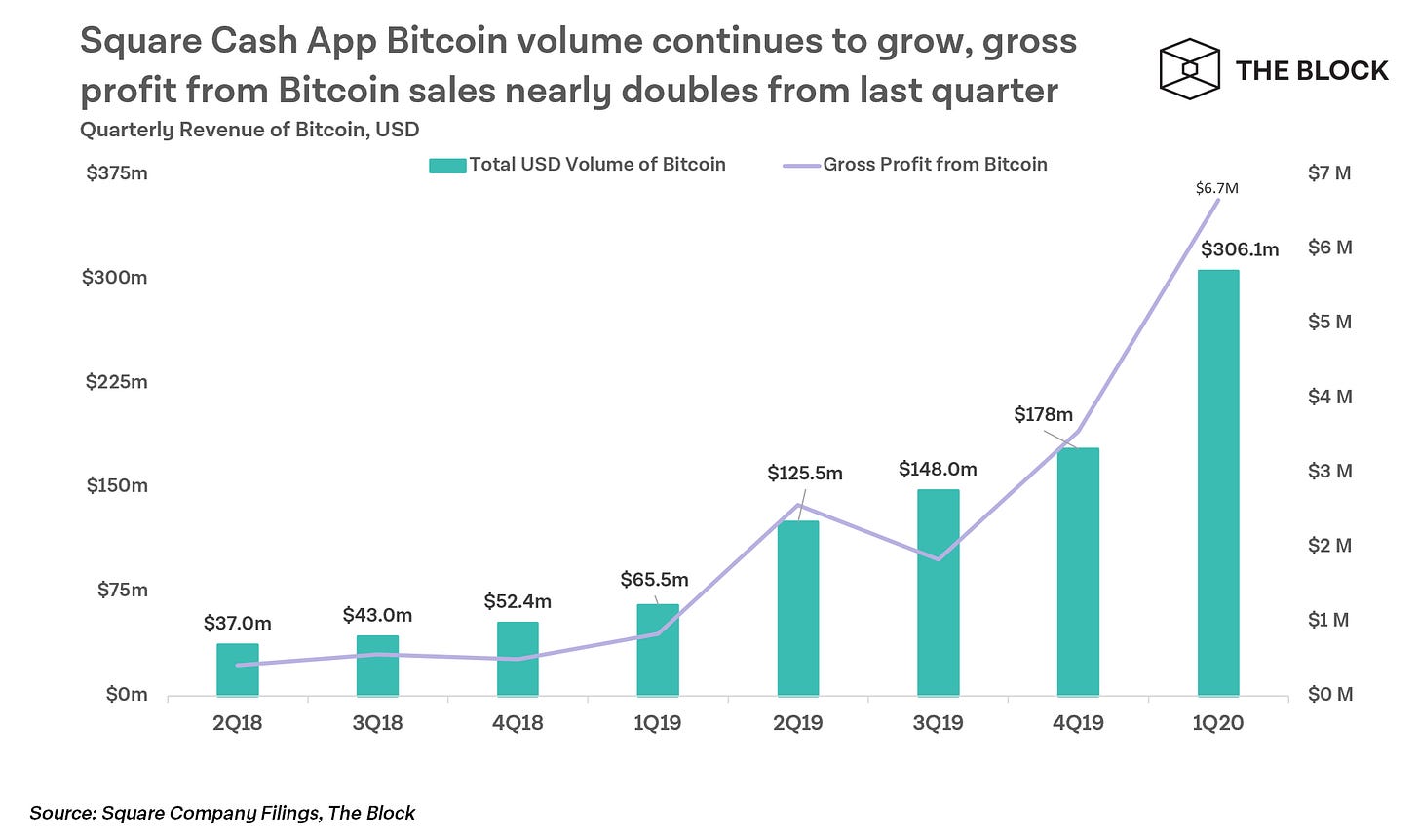 Enjoying Blockfolio's Market Refresh? Sign up to have it delivered every day.
---
Highly Relevant Reading
---
Community Commentary
Messari analyst argues that this rally is real and strong
A great illustration of interest rates in historical terms
---
A Really Big Number We Should Be Paying Attention To
$2.4M
That's the size of the PPP loan that Tron seems to have gotten from the US government. The crypto community is….not enthused.
---
Final Thought
Seriously, though.